Business Networking Lunch n Learn
'HOW TO GROW YOUR BUSINESS SUCCESSFULLY!'
SAVE THE DATE
Wednesday, June 28th – 11am – 2pm
*EXPERT PANEL*
-Network with over 80 movers n shakers ~
~ Shop at the vendor tables* ~
~ Win door prizes ~
~ All-You- Can-Eat lunch
Experts will share their invaluable and up-to-date insight into this topic. Come ready with your questions!
Everyone welcome!
THE 3 STAGES OF BUSINESS GROWTH:
Learn how businesses can thrive through the three stages of business growth, by identifying and executing productive business practices relevant to each stage.
Which of the 3 stages of growth has your business reached?
What type of "fuel" is required to accelerate each stage?
How can you maximize value before you walk away?
TOP BRANDING & MARKETING MISTAKES COSTING YOU MONEY:
What promises are you making?
What messages break through the noise?
Are you developing Consistent, Clear, Content for Customers?
Are your employees representing you effectively?
THE LEGAL SIDE OF BUSINESS GROWTH THAT YOU MUST KNOW:
How Can Legal Insurance Help Grow Your Business
Top 5 Unexpected Legal Issues for Small to Medium Businesses
The Real Cost of Employee Legal & ID Issues for Employers
Keeping More of What You Make (Fully utilizing benefits within the Tax Code)
Structuring Your Business to Protect Your Assets and Reduce Taxes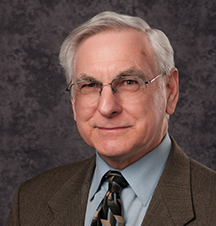 Peter Baldwin
Peter G. Baldwin is the Managing Principal & Chief Business Coach of MarketForce StrategiesSM. This is a business improvement advisory that designs & delivers business strategies that optimize business growth & operational excellence, & accelerates the revenue growth of small-to-medium businesses. Peters has over 30 yrs of business growth experience specializing in marketing, management, sales & operations, by customizing business practices that improve performance, attract more clients, and increase revenue. His business skills were shaped by his University of Connecticut engineering degree, followed by 20yrs in marketing and sales of niche commercial insurance services, and business training seminars over the past decades.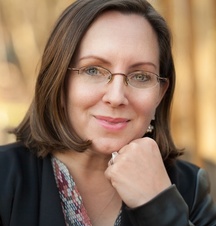 Jen Dalton
Jen Dalton is the CEO & Founder, BrandMirror. Jen has 15 years' experience in brand strategy. In 2012, she launched BrandMirror, becoming a certified master personal brand strategist. In 2016, Jen published The Intentional Entrepreneur, a bestselling book that shares her process for building your personal brand as an entrepreneur. She has spoken to, and coached, thousands of individuals and entrepreneurs about how to stand out. She is an international speaker, working with the Navy, GE, IBM, Capital One, 1776, and more.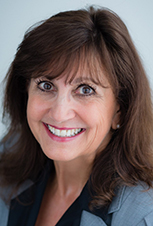 Dr. Myra Boneta-Lisbeth
Dr. Myra Boneta-Lisbeth, of Legalshield, has successfully taken on a variety of careers. As a PhD scientist she worked with Industry, the Extension Service, & as an Ag Consultant; & was even admitted as an Expert in Court. When Big Business changed the face of agriculture, Myra re-invented herself by going to law school; specialized in tax and corporate law, graduating 3rd in her class. A year of traffic/criminal court, and drafting estate plans led to 9 years at Williams & Connolly, where she worked on complex litigation. She stopped practicing at the end of 2014 to re-invent herself once again. Today she helps provide small business owners, and their employees, with affordable access to the legal system. Her other passions are Investing, Tax & Asset Management, and Business Structuring.
Moderator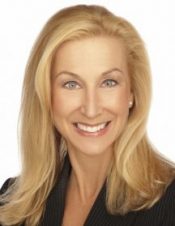 Dawn Peters
Dawn Peters is the CEO & owner of ConneXion Hub – a stand-alone, done-for-you, multi-touch connecting, marketing, & promotion platform, that is leveraged for your business in distinct & systematic ways, giving you increased exposure, branding, & solid connections. Dawn is a top executive, an International coach, and personal development veteran, turned entrepreneur, mentor, and 'Ultimate Connector!'. She and her team passionately and effectively take businesses to the next level of success through its Events, Online Magazine, and Partnership Program. She has been featured on WJLA, WUSA9, USTV, Emeril Lagasse; been the speaker at Deloitte, Exxon Mobil, Wells Fargo, & NIH, as well as a contributing author in two books and two magazines.
Agenda
11:00AM – 2:00PM
11:00AM: Open Networking & Shopping
12:30PM: Lunch & Program
1:30PM: More Open Networking & Shopping!
2PM – Close
Want Vendor/Display Table opportunities?
First come, first serve. Limited availability.
Cost: Pre-Early Bird – $35
Early Bird $45
Main Price $55