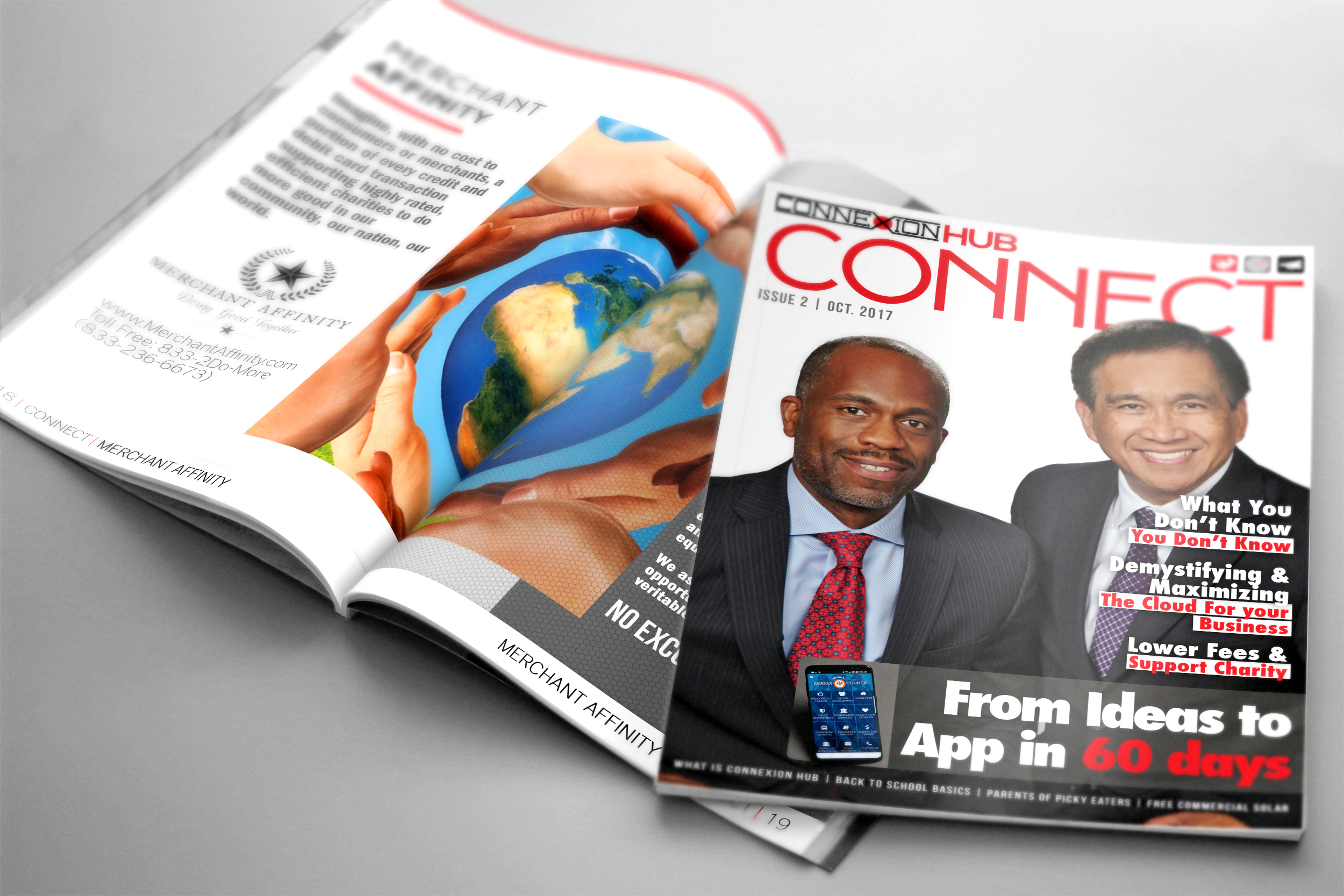 Get YOUR BUSINESS FOUND!
Get YOUR MESSAGE HEARD!
•

MORE BRANDING!


•

MORE REACH!


•

MORE EXPOSURE!
Be showcased in 'CONNECT' – online lifestyle magazine
No subscription necessary (just click 'X' in corner)
'Go ahead – you can even hear the pages turn!
CONNECT Magazine is the go-to resource for all your needs in life, business, and leisure. CONNECTing B2B and B2C. Enjoy this feature rich multi-media experience with insightful and useful articles by inspiring & successful organizations.
~ ARTICLE | ADVERT | VIDEO | SLIDESHOW ~
Show off your latest marketing ARTICLE / ADVERT / VIDEO / SLIDESHOW.

Easily shared & viewed on all media devices

Your WEBSITE, EMAIL, & TELEPHONE NUMBERS are all HYPERLINKS

Huge distribution
** RATES START AS LITTLE AS $65! **
FEATURE
A WRITTEN ARTICLE
AN ADVERT
VIDEO | AUDIO | SLIDESHOW
DISTRIBUTION
Newsstand that has over 20,000,000 subscribers!
To my reach of over 300k
Multiple marketing streams
Online magazine distribution channels
All the contributor's networks
Multiple platform optimization
*STARTS AS LITTLE AS
$65

(Each issue out for 6mths min)*