GET SIGNIFICANT ADDITIONAL…
•

CONNECTIONS


•

EXPOSURE


•

MARKETING


•

BUSINESS!

Owning and running your own business is challenging. Owning and running a business is challenging. How do you juggle it all and grow? What can you do to expand your network and get more clients on a consistent basis without it being so time-consuming? How are you switching-up your marketing …extending your reach and exposure…getting noticed!?
STOP wasting time going endlessly 'fishing' for new clients

GET IN-FRONT of the right audience!

PLUG INTO my ready-built trusted community!
ConneXion Hub offers its extensive and diverse network,  and powerful marketing platform, to businesses seeking growth through increased exposure, reach, branding, advertising, and solid trusted connections. Join the ConneXion Hub success platform – Become a Partner.
INCREASE YOUR MARKETING ROI

AMPLIFY YOUR MESSAGE

MAKE YOUR BRAND STICK
The ConneXion Hub Partnership Program offers a unique and powerful, multi-touch connection, marketing and branding platform. Companies are able to leverage her 17yrs+ of extensive networking, both locally and nationally (over 300k strong!), effective marketing machine, and trusted reputation.
If you've met Dawn you'd know why you'd run to join her 'HUB'! It's just simply obvious. She has earnt the affectionately assigned titles of 'Networking Guru' and 'The Queen of Networking!'. Her level of experience, integrity, business ethics, and solid reputation is well earned, and precedes her.
In addition: Where appropriate and requested, Dawn will offer executive guidance, support, ideas and advice. She is not a business coach per se, but has coached many managers and sales people around the world, as well as gained much business acumen, and life experience, during her world travels and diverse background.
So, no matter where you may find yourself in your business now, and whether you're where you're B to B, or B to C, ConneXion Hub has the success solution for you. Plug into this powerful 'add-on' opportunity for more!
Get ConneXion HUB's
MULTI-TOUCH MARKETING PLUG-IN
Call or email me so we can meet/chat about what is best for your business.
SMART. STRATEGIC. SUCCESS!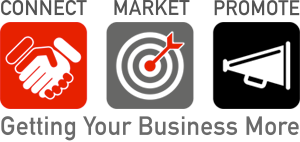 ---
What does it include?
PARTNER
Introductions, Leads and Connections

Social Media Promotion

Online Magazine

Lunch n Learns Event Exposure

Display Space at Lunch 'n Learns

Partner-Only

Boutiques

Website Exposure

,

with hyperlink, on ConneXionHub.biz

Partner events/promotions email drives

Newsletter Promotion
PARTNER ADD-ON EXCLUSIVES
Promotional Video on

ConneXionHub.biz

Homepage

Ad in Lunch 'n Learns Program – Half Page

Ad on Lunch 'n Learns Table Tent – Half Side

Sponsor Table for 10 Lunch 'n Learns

Bag Sponsor at Lunch N Learns
VIP PARTNER
Whole Package (Both Partner and Exclusive Add-Ons)
How to Become a Partner
Call or email me so we can meet/chat about what is best for your business.
GET CONNECTED
JOIN THE 'HUB'
BUSINESS AT ITS BEST!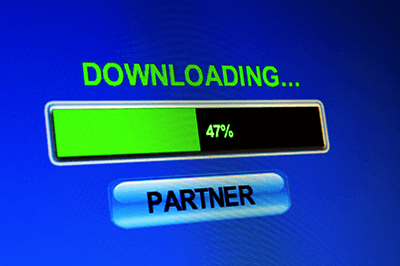 "We are delighted with the work she has done on our behalf. Because we had just opened our practice last year, we wanted to connect with as many people as possible who may be interested in our services to let them know who we are and what we offer. Dawn has provided us with introductions and referrals to a number of businesses and individuals who are relevant, valuable resources for us. We continue to receive a healthy return on our investment in Dawn's networking partnership, and it is a pleasure to work with her!"
Janice Adamshick
"Dawn is great at connecting people."
Nancy Greene
"As we start the New Year, I want to take the time to tell you how much I appreciate the business connections you introduced to me in 2015.  All were consummate professionals who I enjoyed working with.  We collaborated on several mutually successful business ventures, and I am sure we will partner again in the future.  Thanks again for helping to move my business forward."  
Michel Daley
"Thank you for being a great marketing partner!" 
Errol Unikel
"Thank you so much for all you do to bring people together and inspiring others to become better versions of themselves as well as to strive for success in all things. You are an amazing woman! I look forward to spending more time with you in 2016."
Kim Foley
"Since partnering with you it has been an avalanche of opportunities!" 
Kimberley Hartke
"You're ability to spontaneously brainstorm effective marketing and networking methods was a real treat to watch." 
Charlie Badawy